The View from Malakand: Harold Deane's 'Note on Udyana and Gandhara'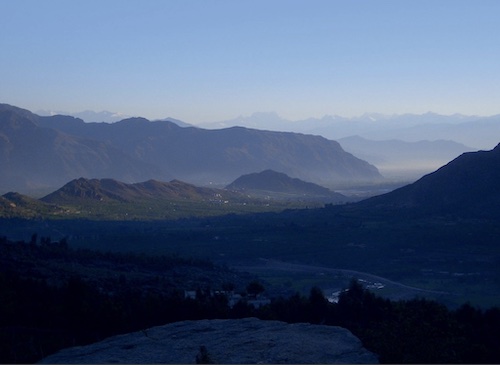 We are delighted to announce the publication of a new open access publication under the auspices of the Gandhara Connections project.
THE VIEW FROM MALAKAND: HAROLD DEANE'S 'NOTE ON UDYANA AND GANDHARA'
by Llewelyn Morgan and Luca Maria Olivieri
presents, annotates and contextualizes the newly discovered manuscript of Harold Deane's seminal account of the Gandharan antiquities of Swat.
The book, which is available both in hard copy and free online, offers an edition with introductions and extensive commentary of a manuscript, discovered by Luca M. Olivieri in the fort at Malakand, Swat, Pakistan, of a seminal and pioneering account of the antiquities of Swat and Peshawar by Harold Deane. The article of which this manuscript is an earlier draft, the first significant contribution to the archaeology of Swat, was published in the Journal of the Asiatic Society (1896), and the manuscript contains interesting additional information that did not make the final text. The book presents and transcribes the manuscript, also including introductory material on its discovery and the life and significance of Deane, and (most importantly) extended notes identifying and describing the places that Deane discusses in his article. The book thus doubles as a gazetteer of this immensely rich archaeological space, and a history of its archaeological discovery. The book includes images of the original article, the manuscript, some of the artefacts referred to by Deane in his article, and an appendix publishing a manuscript by J. W. McCrindle, 'Alexander's Campaign in Afghanistan', found among a small number of Deane's papers in the possession of his great-grandson in England, which is directly relevant to the composition of his article.
For further details see our publications page.