1839-1196, DIOMEDE AND ULYSSES KILLING DOLON
Reference Number: 1839-1196
Description: DIOMEDE AND ULYSSES KILLING DOLON
Inscription Greek: ΕΛΛΕΝΙΟΣ ΕΠΟΙΕΙ
Signature: Hellen
Current Collection: Unknown
Previous Collections:

Catalogue des pierres graves antiques de S.A. le Prince Stanislas Poniatowski ([1830?]-1833)
Calandrelli drawing, Antikensammlung Berlin
Christie's, London
Daktyliothek Poniatowski 1832, Antikensammlung Berlin
Platz-Horster,G.: L'antica maniera. Zeichnungen und Gemmen des Giovanni Calandrelli in der Antikensammlung Berlin (2005)
Northwick, Worcestershire
Mr. Phillips, Auction Offices, 73 New Bond Street, London

Material: Cornelian
Comments: Glass impression in a private collection, curated by Alenka Simončič, National Gallery of Slovenia.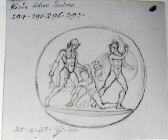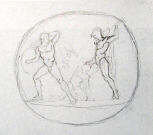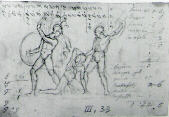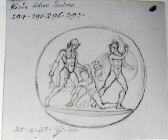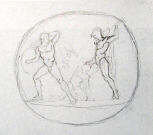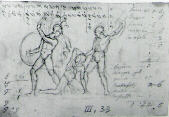 Link to this record using the address https://www.beazley.ox.ac.uk/record/4E5009CE-DB02-4C8C-B26D-65F7869B9255