This guest post by Italian curator and Indologist Luca Villa summarizes the history of a large and fascinating archive of photographs formed more than a century ago by Professor Francesco Lorenzo Pullè, and now preserved in Bologna's Museo Civico Medievale. An exhibition curated by Dr Villa,
Faces of the Buddha from the Lost Museo Indiano,
runs at the museum until 28th April 2019.
The extensive series of pictures acquired by Francesco Lorenzo Pullè (1850-1934) at the Lahore Central Museum between January and February 1903 were first exhibited in April of that year, when he had returned from his travels around the Indian Subcontinent. They were displayed at the Congresso Internazionale di Scienze Storiche (International Congress of Historical Sciences) held in Rome. When he was in Lahore, Pullè had also acquired also lantern slides of the same artefacts, which are now lost, and a plaster-cast of the fasting Śākyamuni still preserved in Lahore, probably guided in his choice by the then Surveyor Jean-Philippe Vogel.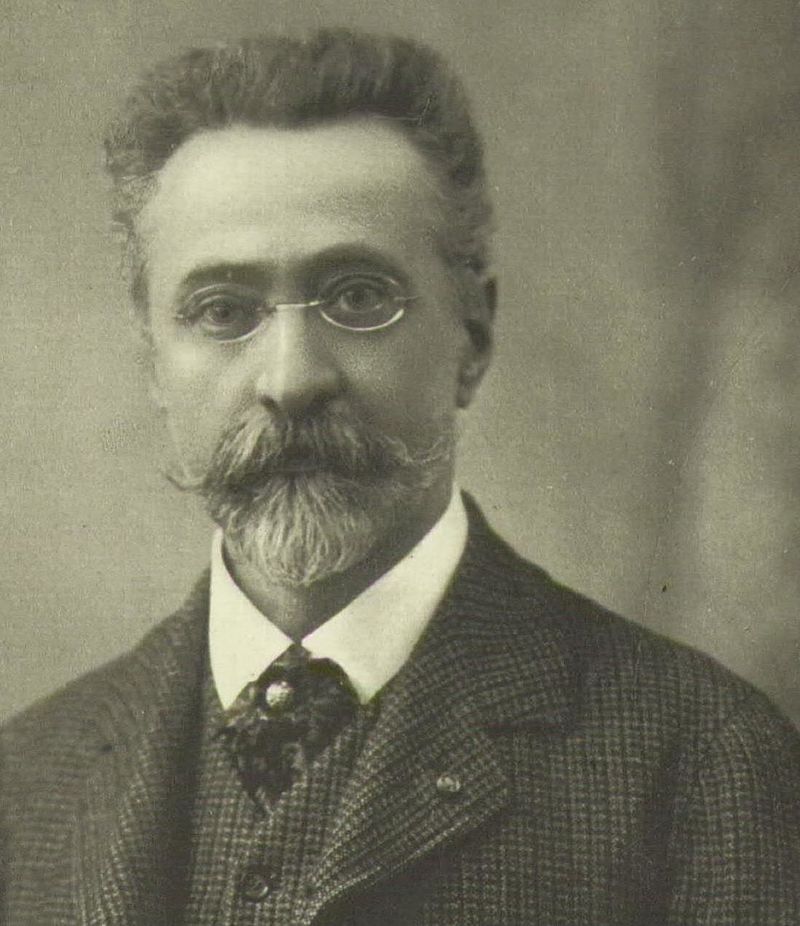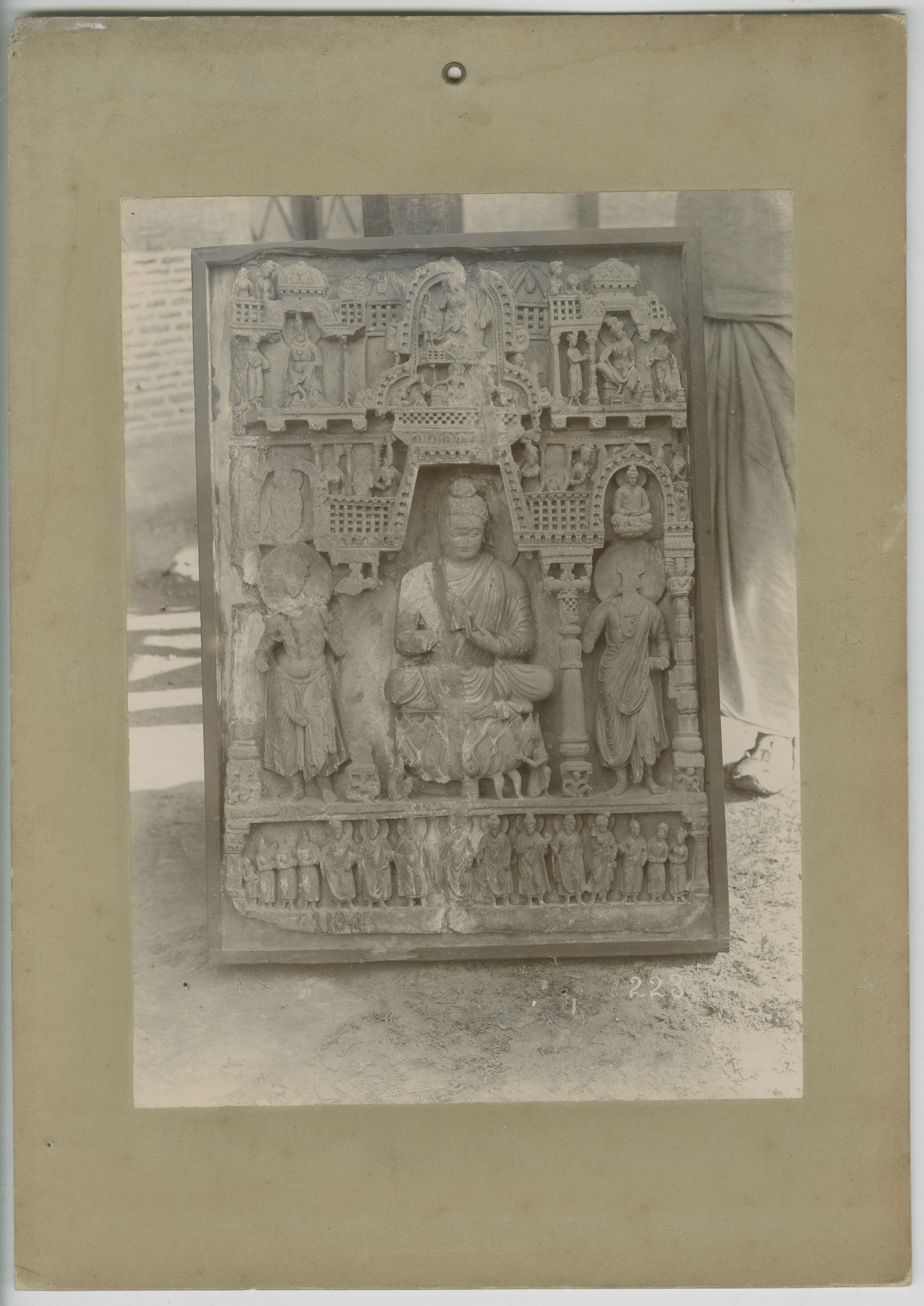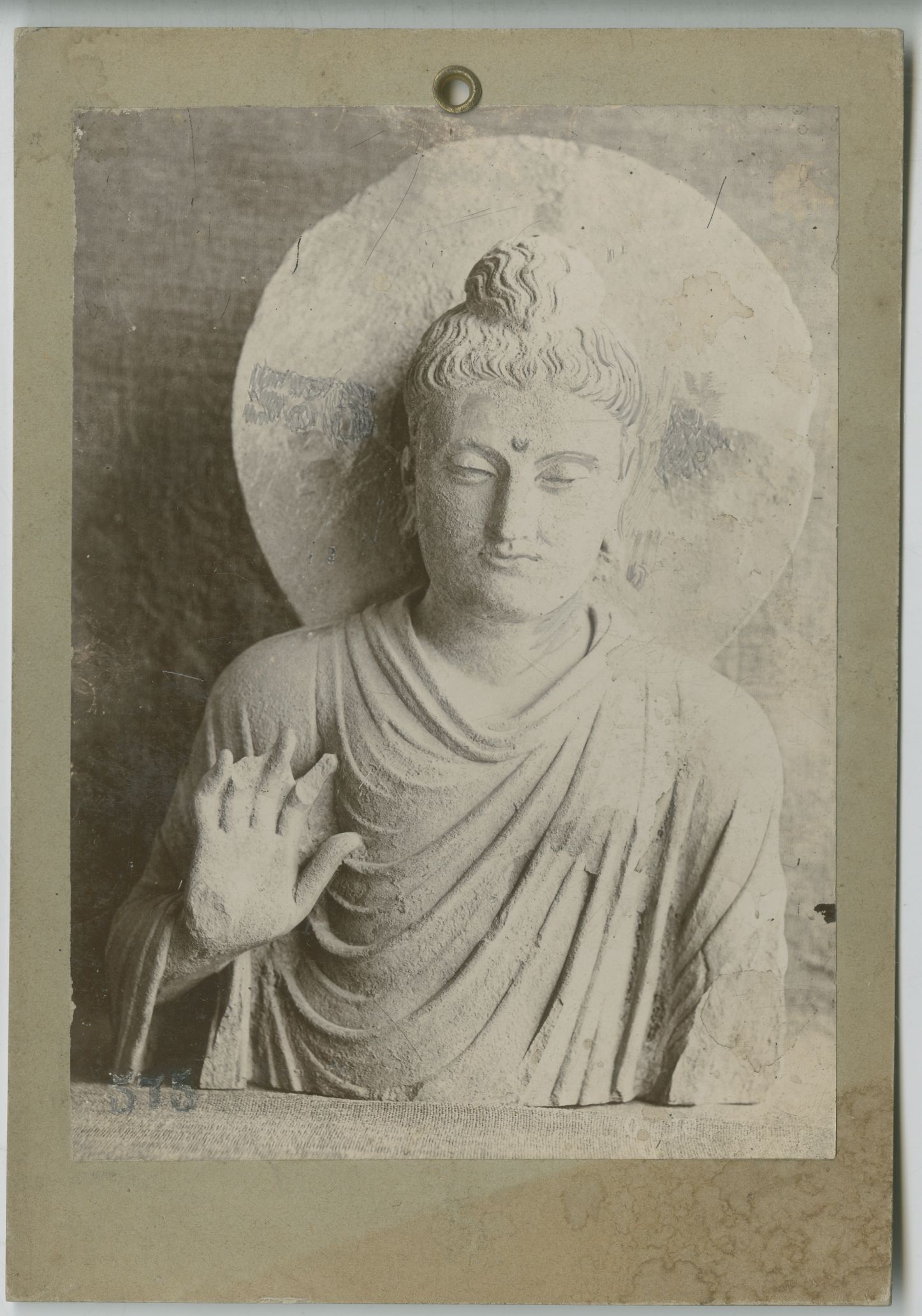 Photo of Francesco Lorenzo Pullè from
Archives of the Senate of the Italian Republic
(public domain); other images courtesy of Luca Villa.
In 1907, Pullè was successful in opening the Museo Indiano in Bologna, where at that time he taught Sanskrit at the local university, the Bologna Alma Mater. The walls of one of the nine rooms of the Museo Indiano were completely packed with photographs, not only representing the Gandhāran relics, but also views of the Mahabalipuram temples and monuments, as well as some different pictures related to other kinds of Indian Hindu architecture. Among the photographs appeared a sculptural fragment depicting two merchants or princely figures, that possibly came from the Sanchi Tope area, but was acquired by Pullè in Lahore, as contemporary documents report.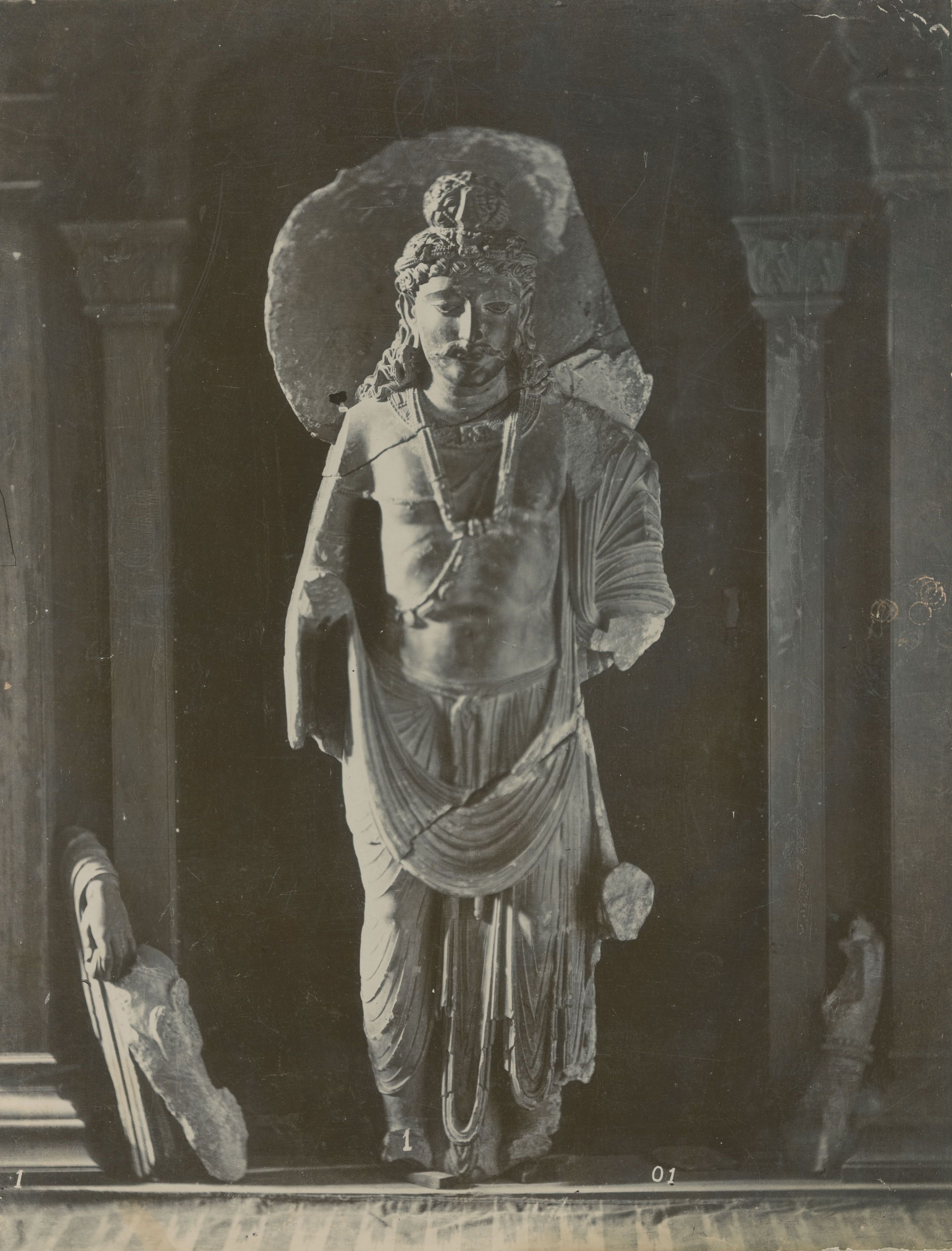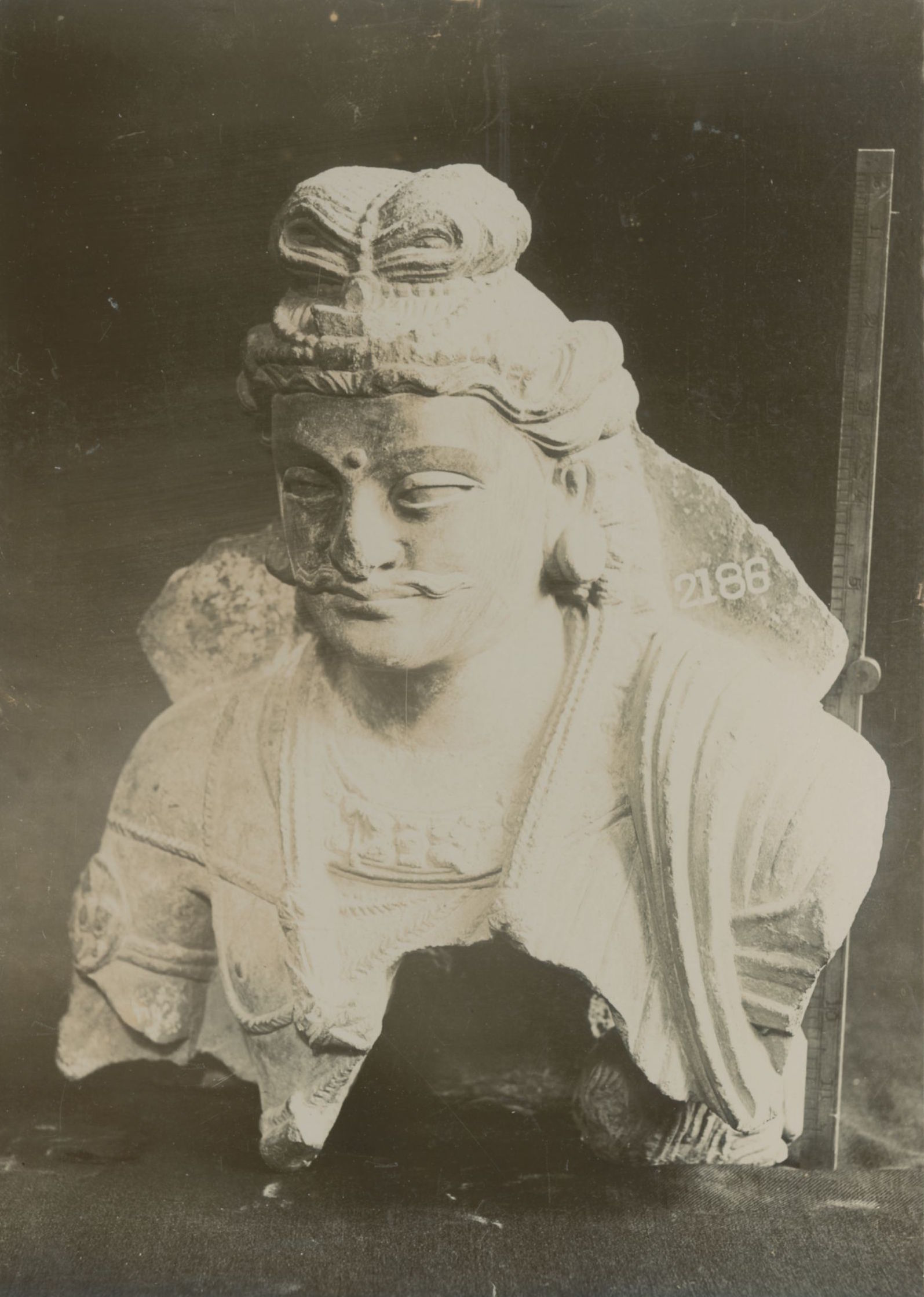 The Museo Indiano closed in 1935, only one year after Francesco Lorenzo Pullè's death. In the meantime the energetic professor managed to enrich the collection with statues representing the Buddha and a Bodhisattva, which some private collector sold to the museum. They stood in the same room were the plaster cast of the fasting Śākyamuni had been placed.
A digital catalogue of Pullè's photographic collection is now available online and more information about the Museo Indiano is to be found on a dedicated website by the author.
Luca Villa, 3/1/2018
PhD in Indology and Tibetology; Curator of the exhibition
I volti del Buddha. Dal perduto Museo Indiano di Bologna.
<
villagood@gmail.com>