800045, LACONIAN, Paris, Cabinet des Medailles, 189
Vase Number: 800045
Fabric: LACONIAN
Technique: BLACK-FIGURE
Shape Name: CUP
Date: -575 to -525
Current Collection: Paris, Cabinet des Medailles: 189
Publication Record: Corpus Vasorum Antiquorum: PARIS, BIBLIOTHEQUE NATIONALE 1, 17-19, PLS.(304,305,306) 20.1-2, 21.1-4, 22.2-3 View Whole CVA Plates
Furtwängler, A. and Reichhold, K., Griechische Vasenmalerei (Munich, 1904-32): PL.151 (COLOUR OF I, A)
Image Credits: FURTWANGLER-REICHHOLD DRAWING: Please consult with Williams College Special Collections staff and Williams College Visual Resources Center staff, regarding questions about publishing and accessing materials from Williams College Special Collections. Researchers are responsible for handling any copyright issues that may be associated with collections and materials.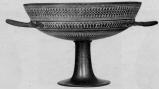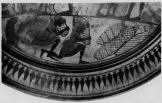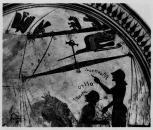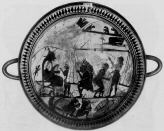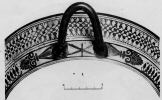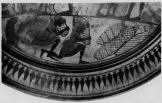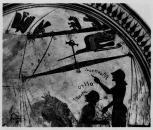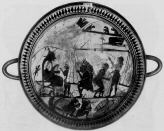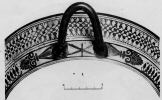 Link to this record using the address https://www.beazley.ox.ac.uk/record/B861C086-3E9E-4198-8E11-970C010A8329