Cast Gallery catalogue number: A002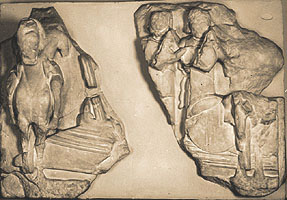 Prow of the ship Argo with two kithara players on board; the player on the left is named as Orpheus.
The Dioskouroi on horseback are at either side (the one on the right is mainly missing, but the horse's front legs can just be seen).
Plaster cast: Height: 59cm.
Copy of a limestone metope.