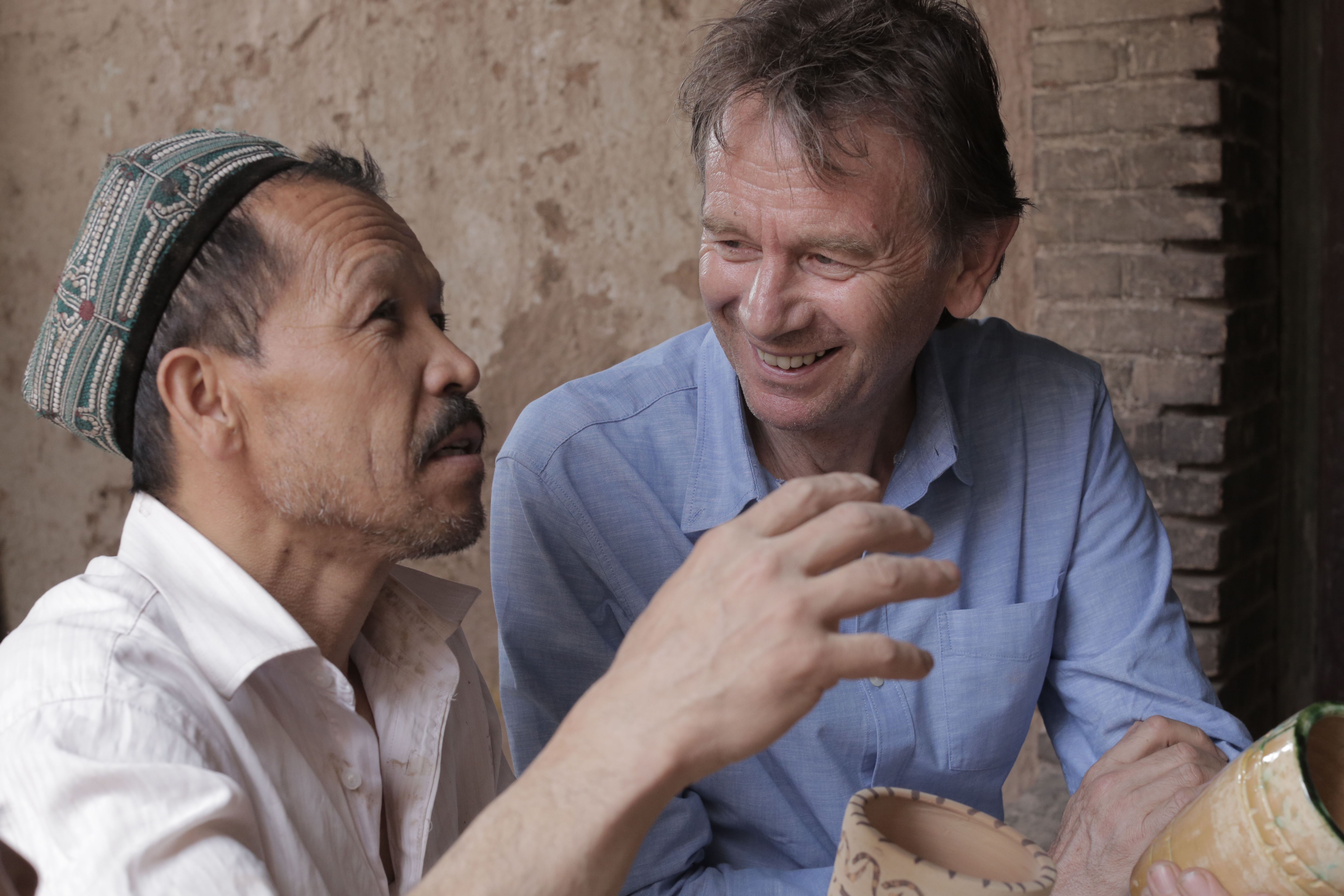 Michael Wood: Travelling and Filming in Gandhara
Leonard Wolfson Auditorium, Wolfson College
5.00pm, Thursday 23rd November 2017
The historian and broadcaster Michael Wood will be giving the 2017 Gandhara Connections public lecture. The lecture will take place at 5pm on Thursday 23rd November 2017, in the Leonard Wolfson Auditorium, Wolfson College, Oxford (followed by a reception). We plan to record the lecture and make it available online as a podcast. Attendance is free and all are welcome, but please book a place by emailing us at carc@classics.ox.ac.uk
Michael Wood, who is currently Professor of Public History at the University of Manchester, has been responsible for a number of the most celebrated historical documentary series in recent decades, including In Search of the Trojan War (1985), In the Footsteps of Alexander the Great (1997), The Story of India (2007), and most recently, The Story of China (2016).
Prof Wood will be speaking about Gandhara and his experiences of travelling and filming in the region over thirty years (including film clips).
The Gandhara Connections programme is generously supported by:
Special Seminar:
Prof Gul Rahim Khan, 'New Excavations at Hayatabad, Peshawar'
29th November 2017
Prof Gul Rahim Khan (Department of Archaeology, University of Peshawar) will be giving this special talk arranged in collaboration with the Heberden Coin Room of the Ashmolean Museum, Oxford, 1pm Wednesday 29th November 2017. Prof Gul Rahim will offer a first glimpse of very recent excavations - read more here (pdf).
The seminar will take place in a study-room within the museum and for practical reasons it is restricted to fifteen people, but all are welcome on a first-come first-served basis. Please book a place by emailing us at carc@classics.ox.ac.uk

The CARC Workshop 2017
Transmission: The Migration of Iconography in Classical Art
28-29th September 2017
Lecture Theatre, Ioannou Centre for Classical and Byzantine Studies, 66 St Giles', Oxford OX1 3LU
Generously supported by Jean-David Cahn and Tony Michaels
Download The Abstract (pdf)
Download The Programme (pdf) Updated 22nd Sept 2017
Use these links to watch the workshop live! The links will become active just before each session starts (all times in BST). Please consult the programme for details.
Thursday 28th September, 2017
10:15-11:30 session 1
12:00-13:00 session 2
14:00-17:00 session 3

Friday 29th September, 2017
09:30-10:30 session 4 (to be confirmed)
11:00-13:00 session 5
14:00-16:00 session 6
16:30-17:30 session 7

All are welcome! The workshop will be free, but it is necessary to book in advance by contacting carc@classics.ox.ac.uk