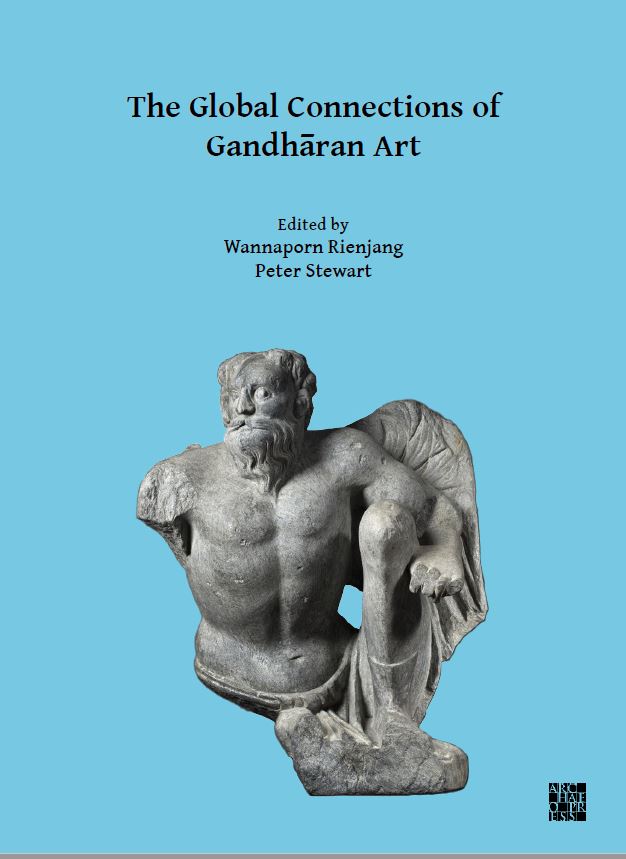 The Global Connections of Gandhāran Art:
Proceedings of the Third International Workshop of the Gandhāra Connections Project, University of Oxford, 18th-19th March, 2019
Edited by Wannaporn Rienjang and Peter Stewart.
The third volume of the Gandhara Connections project at Oxford University's Classical Art Research Centre presents a range of studies on the relationship of Gandhara to other art traditions. It addresses the project's key theme – the relationship between Gandharan art and the cultures of the Roman Empire and Greece – as well as examining the influence of this region on imagery elsewhere in Central Asia, South Asia, and China.
Published by Archaeopress, September 2020.
ISBN 978-1-78969-695-0
ISBN 978-1-78969-696-7 (e-Pdf)
​DOI: 10.32028/9781789696950
This is the Classical Art Research Centre's second free, online ebook, issued under a Creative Commons Attribution-NonCommercial-NoDerivatives 4.0 International Licence. It is also available to buy in print from Archaeopress.
Download the free eBook version or separate chapters published in Archaeopress Open Access 2020. For more information regarding publishing in Open Access with Archaeopress please visit their website.
Links to download individual chapters of the book are also further down this page.​

Chapter downloads
Preface
Wannaporn Rienjang and Peter Stewart (DOI: 10.32028/9781789696950)
Gandhāra perceptions: the orbit of Gandhāran studies
Warwick Ball (DOI: 10.32028/9781789696950)
On the crossroads of disciplines: Tonio Hölscher's theory of understanding Roman art images and its implications for the study of western influence(s) in Gandhāran art
Martina Stoye (DOI: 10.32028/9781789696950)
Roman sarcophagi and Gandhāran sculpture
Peter Stewart (DOI: 10.32028/9781789696950)
The transmission of Dionysiac imagery to Gandhāran Buddhist art
Tadashi Tanabe (DOI: 10.32028/9781789696950)
Buddha on the Rocks: Gandhāran connections through the Karakorum mountains
M. E. J. J. van Aerde, A. D. L. Mohns, and A. G. Khan (DOI: 10.32028/9781789696950)
Buddhist temples in Tukhāristān and their relationships with Gandhāran traditions
Shumpei Iwai (DOI: 10.32028/9781789696950)
More Gandhāra than Mathurā: substantial and persistent Gandhāran influences provincialized in the Buddhist material culture of Gujarat and beyond, c. AD 400-550
Ken Ishikawa (DOI: 10.32028/9781789696950)
Cross-cultural Buddhist monastery ruins on the Silk Road and beyond: the layout and function of Buddhist monasteries reconsidered
Joy Yi Lidu (DOI: 10.32028/9781789696950)
The sinicization and secularization of some Graeco-Buddhist gods in China
Juping Yang (DOI: 10.32028/9781789696950)
De-fragmenting Gandhāran art: advancing analysis through digital imaging and visualization
Ian Haynes, Iwan Peverett, Wannaporn Rienjang with contributions by Luca M. Olivieri (DOI: 10.32028/9781789696950)